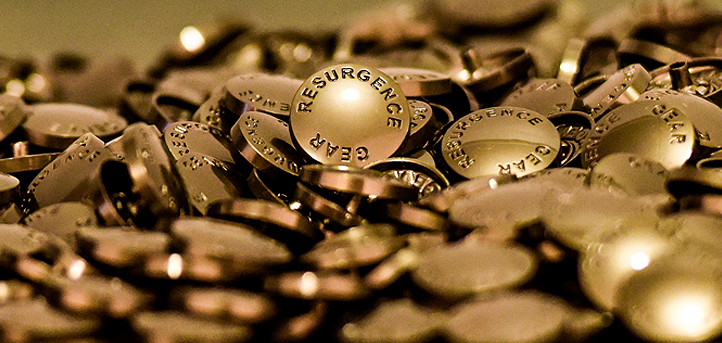 About Us
R
esurgence ® apparel collection is designed to achieve unrivalled protection standards in our simply styled yet premium-quality motorcycle gear. We work to the best of our abilities to produce gear that gives you the freedom and confidence you desire when pushing limits on the road. Resurgence ® is committed to manufacturing gear using some of the finest materials around. The result is a unique range of apparel that is sophisticated yet stylish.
MATERIALS:

PEKEV

®

One of the strongest protective linings in the motorcycle apparel industry. Currently holds the world record for our CE-certified Pekev ® lined motorcycle jeans at 10.83 Seconds. Pekev ® is more lightweight and stable compared to any other protective material.

LEATHER

Our leather products are manufactured using the A+ selection of animal skins and finished with the highest quality chemical treatments. We make every effort to maintain the natural grains and look of the cowhide leather to achieve the subtle look in our garments.

DENIM

Resurgence Gear ® motorbike jeans are made from the very best denim fabrics available. We only use comfort-stretch fabrics made from long-staple cotton fibres, which not only give you extra comfort but also help the jeans keep their shape and fit.

SELVEDGE DENIM:
The nuance of the denim weaving technique itself, the comfort-stretch and the raw look of selvedge fabric are why we use premium selvedge denim for our Café Racer jeans.

With ProModal®, you can feel the natural quality of the fibre blend right away. ProModal® denim gives you the best of all fibres. It is soft yet strong with performance-enhancing stretch technology to create a great fitting pair of jeans that will keep its shape.

D3O

®

PROTECTORS

We use D3O® armour protector, the most trusted CE-rated brand for our products. It includes shoulder, elbow and back protectors for jackets and shirts. For pants, D3O® knee and hip protectors are included.